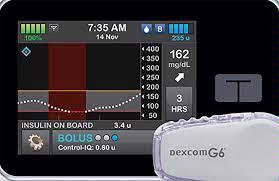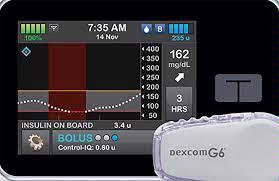 T:SLIM X2 , BASAL-IQ 6.6,INSULIN PUMP-DEXCOM G6® CGM ENABLED
$7,896.60
$12,300.00
T:SLIM X2 , BASAL-IQ 6.6,INSULIN PUMP-DEXCOM G6® CGM ENABLED
$7,896.60
$12,300.00
Features & Benefits
Zero Fingersticks:
When the t:slim X2 pump is integrated with Dexcom G6 CGM, zero fingersticks are required for calibration or mealtime dosing.
Easy to Use:
97% of study participants felt very confident using the Basal-IQ feature on the t:slim X2 insulin pump.
Responsive Insulin Delivery:
Basal-IQ technology can turn insulin delivery on and off as often as every 5 minutes. There is no minimum insulin suspension period. Insulin resumes as soon as sensor glucose values begin to rise.
No Refractory Period:
There is no refractory period during which the feature is unavailable. Basal-IQ technology can suspend insulin for up to 2 hours within a 2.5hour rolling window.
Operates Silently in the Background:
No added alerts or alarms beyond standard CGM and pump notifications.! Users must only decide whether they want the Basal-IQ feature on their t:slim X2 insulin pump turned on or off.

Shipping & Returns
Free shipping is provided for orders that are $100.00 or more, within the contiguous 48 states via ground service. For orders under $100.00, a $7.95 service charge is applied. Learn more

If you have a problem with the order received, call 844-533-5858 or e-mail your matter to orders@betterlivingnow.com and our customer care representative will can correct the problem.
Manufacturer Details