Program Features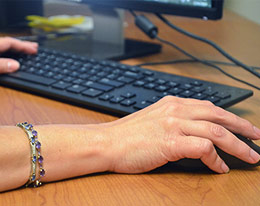 At No Additional Cost To You

FAST Home Delivery of All Your Prescriptions, Disposable Medical Supplies and Home Medical Equipment
Benefit from Diabetes and Asthma Health Improvement Programs

Health Education and Support

Refill Reminder Service

Most Major Medical and Pharmacy Insurance Plans Accepted

Virtually No Paperwork

FREE* Blood Glucose Monitor Upgrades

Full Service Pharmacy - Easily Drop Off and Pick Up Your Prescriptions


Home Medical Equipment
Fast free delivery of a full line of Home Medical Equipment (e.g., Lift Chairs, Scooters and Power Wheelchairs) delivered right to your home complete with maintenance and repair services.

Medical Supplies
BLN offers a full and ever-expanding catalog of medical supplies in order to meet your needs. Whether its diabetes testing supplies, Insulin Pumps/CGMs and Supplies, CGMs, asthma, wound care, ostomy, tracheostomy, urological, or incontinence, we can help you.

Education Material

Personalized Service and Support
Our staff of Clinical Pharmacists, Certified Diabetes Educators, Respiratory Therapists, Nurses and professionals are always available to answer any questions and address any health concerns that you have. Our first priority is your well-being, so we will always follow up until you feel confident using the medications, supplies, or medical equipment you have received.

Full Service Pharmacy
BLN's Clinical Pharmacists can handle all of your prescription needs. With options like a full 90-day supply and Prescription Reminder Service, you never have to think about running out of your much-needed medications or getting your new prescriptions in a timely manner.

Specialty Pharmacy
Prescription medications that are used to treat complex or chronic medical conditions.

Our Specialty Pharmacy service reduces the cost of self-administered and office administered injectable drugs as well as other high cost major medical drug therapies.
*No Cost Meter offer applies to qualified Medicare, Medicaid and Private Insurance beneficiaries with diabetes and dependent on enrollment. Co-payments and/or deductibles and some restrictions apply. Meter offer not applicable to all brands of meters. NO CASH PURCHASE NECESSARY. While offer valid.