KENGUARD™ SILICONE COATED LATEX FOLEY CATH 20 FR. 30CC, 1/EA
Over-the-Counter
Click image to enlarge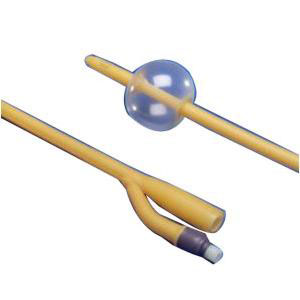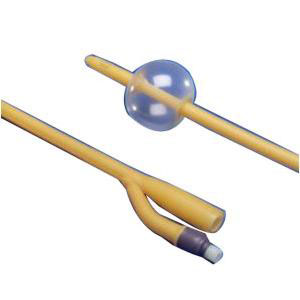 Description
Kendall KenGuard™ Silicone Coated Latex Foley Catheter is two-way with a standard, straight tip. The KenGurad™ silicone coating provides a smooth, exterior catheter shaft which helps to facilitate ease of catheter insertion.
Features
Provides a smooth coating on shaft to ease insertion.
Large, smooth drain eyes facilitates maximum drainage.
Bespak® spring-loaded valve ensures proper inflation/deflation of Foley catheter balloon.
Type: Two-Way Foley
Tip: Standard Straight
Lubrication: Silicone Oil Coating
Material: Latex
Size: 20Fr
Length: 16"
Balloon Capacity: 30cc