ADAPT LUBRICATING DEODORANT, 8ML PACKETS, 50/BOX
Over-the-Counter
Click image to enlarge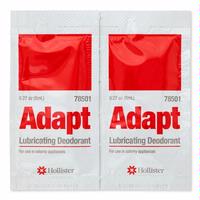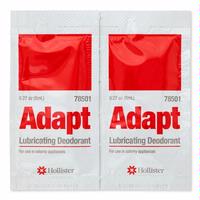 Description
Proprietary Formula (Patent Pending)
2 Convenient Sizes for At Home and Away
Features
Proprietary Formula (Patent Pending)
2 Convenient Sizes for At Home and Away
Enables a new level of confidence and security with a proven odor-neutralizer and pouch lubricant that helps keep the pouch interior clean.
Lubrication eases emptying and helps prevent pouch static and sticking.
Deodorant works by neutralizing the odor; is not a perfume or masking agent.
Size: 0.27 oz. packets (8ml); Box of 50.