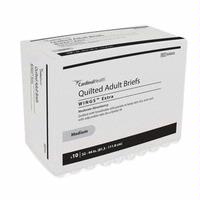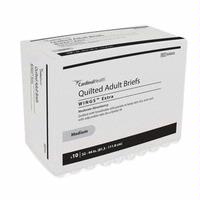 SIMPLICITY™ ADULT QUILTED BRIEF, MEDIUM, 32"-44", 100/CS
$60.90
$89.42
SIMPLICITY™ ADULT QUILTED BRIEF, MEDIUM, 32"-44", 100/CS
$60.90
$89.42
Product Details
Simplicity™ Disposable Adult Quilted Briefs feature soft, cloth-like backing ultrasonically bonded for quilted look and feel.
Allows air to pass through, keeping skin dry, cool and comfortable.
Soft and quiet material for increased comfort and dignity.
Breathable side panels, no plastic.
Shipping & Returns
Free shipping is provided for orders that are $100.00 or more, within the contiguous 48 states via ground service. For orders under $100.00, a $7.95 service charge is applied. Learn more

If you have a problem with the order received, call 844-533-5858 or e-mail your matter to orders@betterlivingnow.com and our customer care representative will can correct the problem.
Manufacturer Details