Freestyle Libre 2 Reader
Prescription Required
Click image to enlarge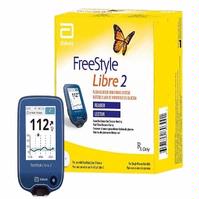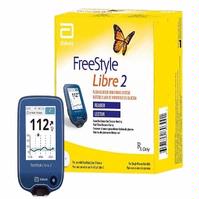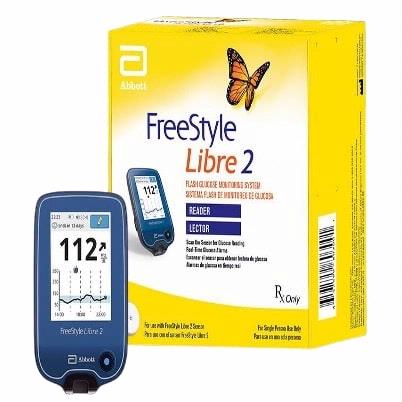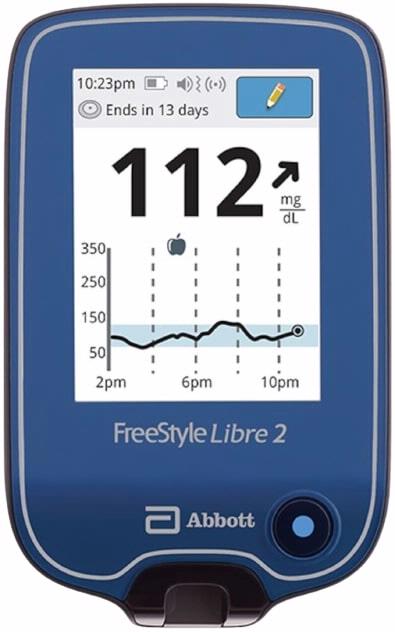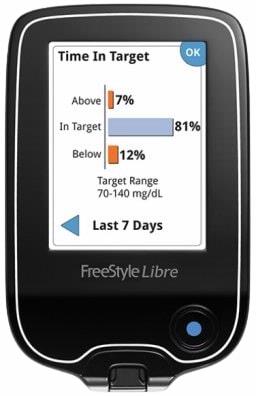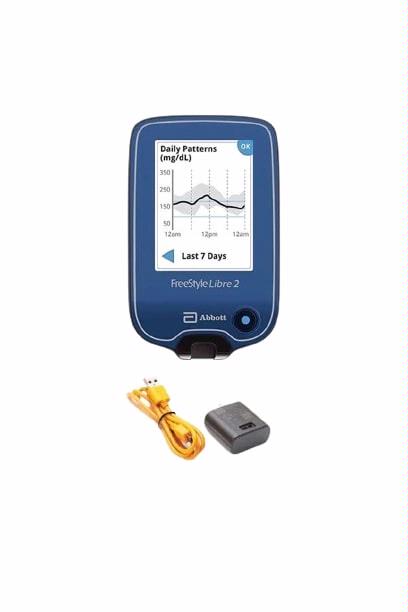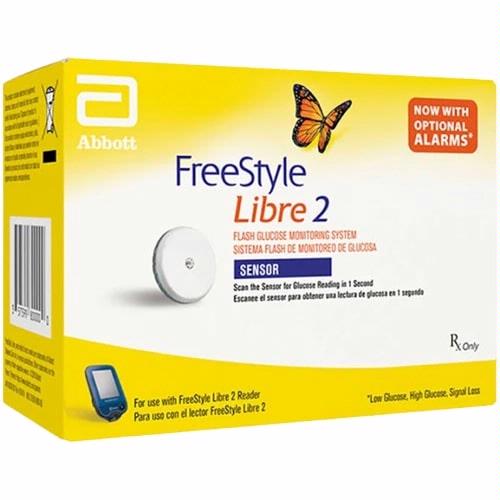 Description
Real-Time Glucose Monitoring Made Easy
The Freestyle Libre 2 Reader offers real-time glucose monitoring without the need for painful finger pricks. By simply scanning the Freestyle Libre 2 sensor, users can instantly access their glucose readings, allowing them to make informed decisions about their diabetes management. The reader displays glucose trends, historical data, and customizable target ranges, providing a comprehensive view of one's glucose levels over time. With its intuitive interface and easy navigation, the Freestyle Libre 2 Reader makes glucose monitoring a hassle-free experience.
Convenience and Connectivity for Seamless Integration
Designed with convenience in mind, the Freestyle Libre 2 Reader seamlessly integrates into daily routines. Its compact size and lightweight design make it portable and easy to carry, ensuring that users can monitor their glucose levels wherever they go. The reader's long battery life ensures reliable performance throughout the day. Furthermore, the Freestyle Libre 2 Reader can be connected to compatible smartphones, allowing users to access their glucose data on the go and share it with healthcare professionals or loved ones, enabling better communication and support in diabetes management.
Smart Features and Insights for Enhanced Diabetes Care
The Freestyle Libre 2 Reader is equipped with smart features and insightful data analysis tools that empower users in their diabetes care. The reader provides trend arrows to indicate the direction and speed of glucose changes, helping individuals understand and respond to their glucose levels effectively. It also offers optional glucose alarms that can be customized to alert users of high or low glucose levels, providing peace of mind and ensuring timely action. By providing comprehensive insights into glucose patterns and trends, the Freestyle Libre 2 Reader enables users to proactively manage their diabetes and live a healthier life.
Features
Tracks real time glucose readings and 8 hour trends
Customizable audible alerts to notify users when levels are too high or low
Libre 2 Reader includes a reader, USB cable, power adapter, and instructions to get started
Instant readings with the swipe of sensor even through clothing
Capability to work as a traditional blood glucose monitor with the Freestyle Precision Neo Test Strips
Touchscreen and home button for easy navigation
Specifications:

Adjustable Settings: Yes
Alerts & Alarms: Yes
Automatic Shutoff: Yes
Calibration Required: No
Compatible with Insulin Pump: No
Data Sharing Capable: No
Integrated Continuous Glucose Monitor: No
Memory: 90 Days
Smart Phone App Available: No
Software Reporting: No
Warm-up Period: 1 Hour
Bolus Calculator: No
Battery Included: No
Age Indication: Ages 4 and Older
Sterile: No
Latex- Free: Yes
CA Prop 65 Warning: No
Included In Kit
Freestyle Libre 2 Reader
USB cable
Power Adapter
User Manual
Quick Start Guide
Quick Reference Guide
Displays current glucose readings
Glucose trend arrow up to 8 hours
Small & lightweight for discreet use
Customizable alerts and reminders
Must be used with Libre 2 Sensor